Today, Alkymi is launching our Answer Tool powered by GPT-3. Ask a natural language question about your document data, and Alkymi will find the answer.

Since our start in 2017, Alkymi has been deploying cutting-edge machine learning into business operations teams. We are committed to delivering the most impactful and transformative technologies to our customers — including the latest generation of ML frameworks and large language models (LLMs) like GPT-3, GPT-4, etc.

Whenever we learn about new developments pushing the boundaries of ML and AI, we immediately look for ways to effectively and safely apply them to our customers' workflows to meet their business objectives. Our primary focus when developing these features is always on engineering and data science excellence, information security, and usability, ensuring our enterprise customers can have the confidence to be early adopters of groundbreaking technology.

This tool is just the first in a series of tools and workflows we're rolling out in 2023 that allow customers to realize tangible business benefits from the game-changing capabilities offered by the latest LLMs, including from industry leaders like OpenAI.

Think of the Answer Tool as the easiest way (yet!) to find what you need in your unstructured data. It's there to answer your questions anytime it sees a new document—no training, targeting, or fine-tuning required.‍
You can get answers to questions like:
Is the account balance above $1,000,000?
What is the sender's address?
Is EBITDA mentioned?
What is the top investment holding?
How much of their investment portfolio is invested in Mutual Funds?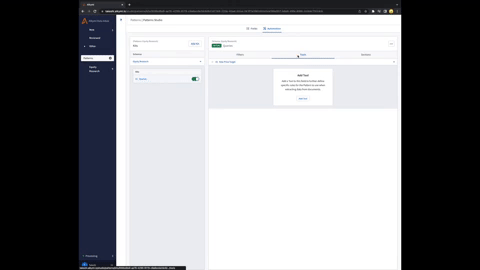 Build your questions in the tool to return the best answer to your question from the entire document or to identify a single answer per page. Multiple questions can be enabled at once, and other Alkymi tools can also be used alongside it to capture even more data. Answers are transformed into actionable data to power your business systems.

It doesn't matter whether the answer exists in a form, table, or buried in text, what format it is, or what context it's in—simply ask your question and the Answer Tool will find the answer.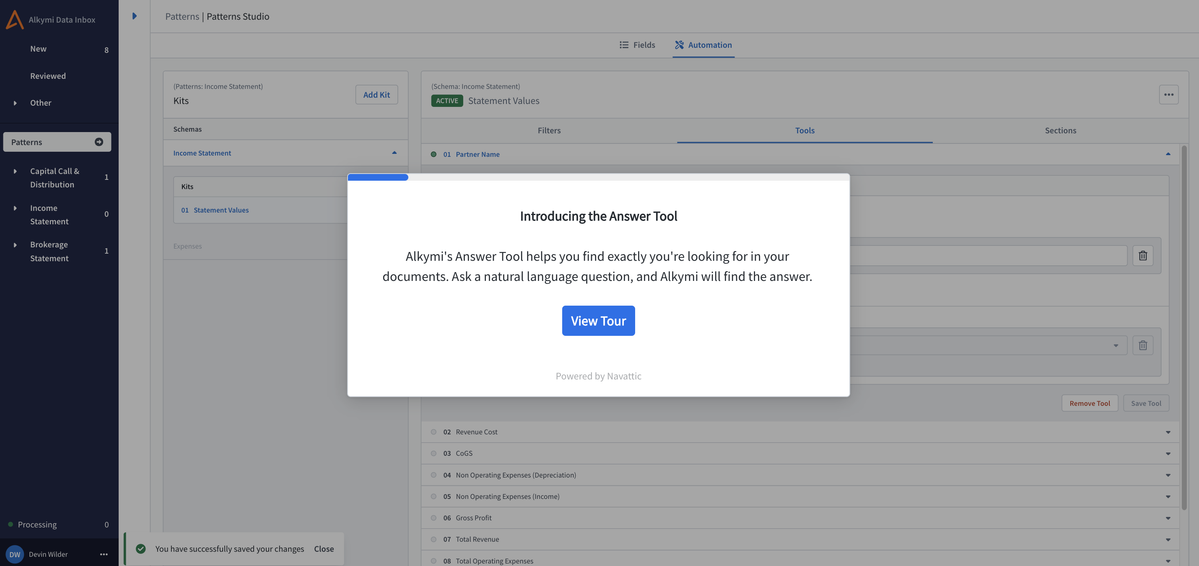 This new tool follows our recent launches of Data Transformer and Assurance. Stay tuned for more announcements this year on how we're building the latest in ML technology (GPT-4 and beyond) into Alkymi and putting it in the hands of our customers.

Schedule a demo to test out our new Answer Tool with your data.