We're excited that Amazon Web Services AWS highlighted Alkymi on their machine learning blog.
Here's an excerpt:
After clients deploy Alkymi in production, end users, such as business or ops analysts, no longer need to use a manual copy-and-paste workflow. Instead, they only need to validate a small amount of exceptions that have been flagged by Alkymi.
These corrections fuel a feedback loop that improves model accuracy and performance over time. As a result, the business can move forward quicker, with fewer missed opportunities, less risk, and much less operational overhead.
Alkymi's customers estimate that the platform automates up to 90 percent of manual document processing tasks and cuts errors by 50 percent—all while generating actionable insights in real time rather than days or weeks later.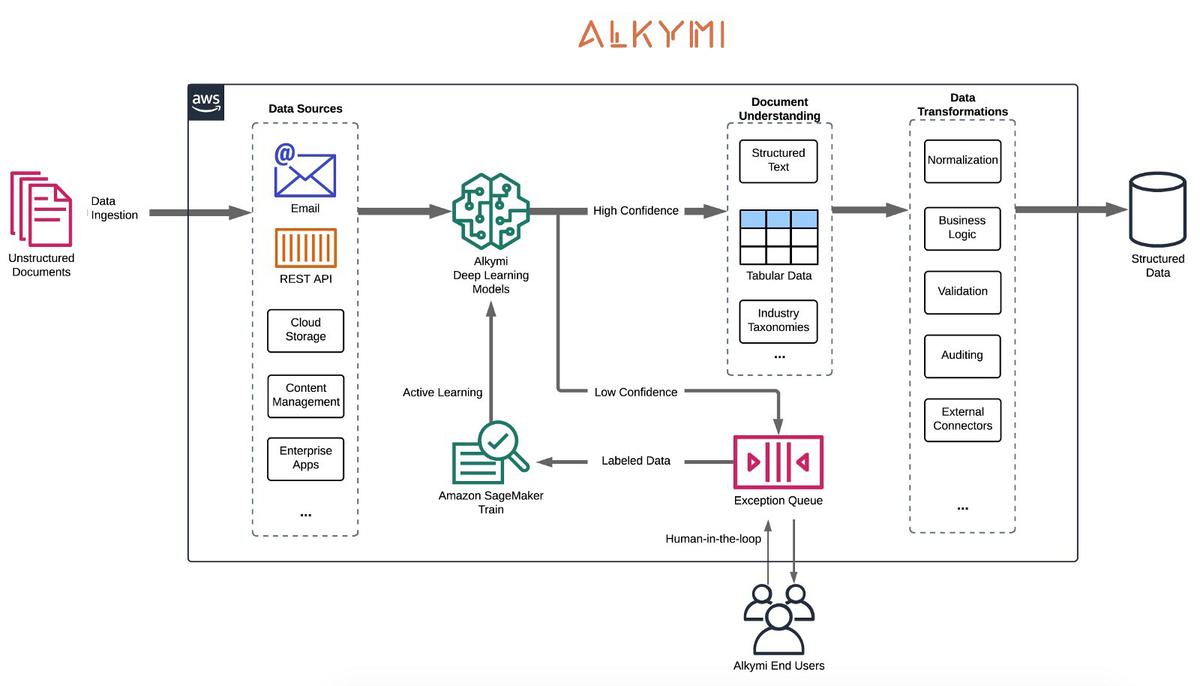 A special shout-out to the AWS Startups program for the support of Alkymi. To see Alkymi Data Inbox in action, schedule a demo with us.‍